Press about Enspiral, and the Enspiral companies, gives a diverse overview of how the world sees us.
On Enspiral
"It sort of morphed out of this idea of wanting to spend our lives doing something purposeful and meaningful that has grown from IT contracting into a much bigger ecosystem. We call it an ecosystem because first of all, that acknowledges it as a living system, not just about mechanistic cogs and wheels. Traditionally we talk about hierarchies [in business] but this is a headless organisation that is more about the flows of energy, resources and information. We now have sales, communicators, designers, marketing, advertising – pretty much anything and everything." …..
Enspiral operates from an office just off Courtenay Place. It's a modern workplace, where the social mission behind what people plug away at all day matters much more than what they wear to work. [read more]
Enspiral nurtures start-up companies, providing capital, office space and other support – so long as there is a strong grounding in a social mission. They've launched more than a dozen companies since they formed two years ago, and these companies donate a considerable amount of their earnings back to charity.
Enspiral is a collective of more than 80 people – with complete transparency in decision-making and accounting, using mostly internet-based platforms instead of committee meetings. And it's working. Mayor Celia Wade-Brown says Enspiral is a great example of what makes Wellington an innovative 'people-centred' city. [read more]
A roundup of the Social Enterprise scene in Wellington, including Enspiral
Several Enspiral members and ventures featured as speakers
Profile of Enspiral founder Joshua Vial
Our own Trudy Lane gives her first impressions of Enspiral from before she joined.
"Wellington's Enspiral is a difficult beast to describe in traditional terms. For a start, there's very little to compare it to…What it isn't is a hierarchical company model of being."
A profile of Enspiral from the early days
On Enspiral Companies
"Email, instant messaging, forums, code forges and other collaboration tools make it possible for distributed teams to get work done – but they're not great tools for making decisions. The team behind Loomio wants to solve that with a new Web-based tool for focused, concise discussions that allow all team members to be heard." [read more]
"Loomio's strength is providing a central place for discussions; positioning the proposal at the top of the screen keeps the discussion on topic, the member summary statements let everyone get their views in, and it eliminates the need for interminable meetings. As Loomio team member Richard Bartlett puts it, some meetings can be "tremendously inspiring", but as most of us can testify, that's the exception rather than the rule? "There is so much power in a well-run consensus meeting but its so easy to be derailed," he says. And that's the need Loomio has set out to address." [read more]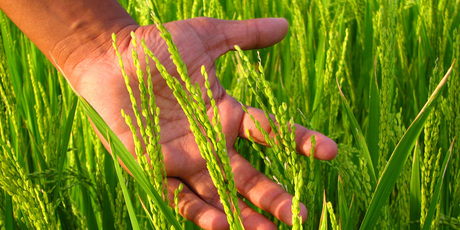 "Bucky Box helps food-box delivery companies to take care of the IT, administration and the operational side of things, including subscriptions, packaging and delivery logistics, plus billing and invoicing. Bucky Box founder Will Lau said the software was simple, easy to use and received great feedback from schemes within New Zealand and internationally."The local food movement is already in full flight around the world especially in the countries where food has become highly industrialised." [read more]
"Wellington social enterprise software company Bucky Box has tapped into the growing "locavore" movement and is going worldwide with its web-based application that innovates food distribution. Bucky Box hopes to make it easier for consumers to access organic farming by improving the distribution of food. It gives home-vegetable box delivery schemes such as Wellington's Organic Boxes direct access to suppliers for sourcing locally grown produce." [read more]
"Chalkle is a website where people can browse through about 300 courses and classes, from specifics like "how to start a café" and "special effects: how to make an exploding head" to more traditional activities like crochet, wine tasting, and tap dancing. Some are free, others have a small fee, and interested people can sign up online. If enough do, the class is born. Others who are interested in teaching can arrange to have a potential class vetted by organisers and offered to the masses. The idea is to create community through learning, and also provide a place where more obscure skills can be accessed." [read more]